**************CONTEST IS CLOSED, THANK YOU*********************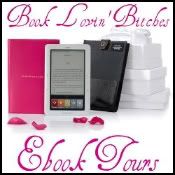 Welcome to stop number three on Cara Marsi's virtual tour! The author has generously offered THREE copies of her ebook "Cursed Mates" to giveaway, which means there will be three winners!
First up! About the book:
Nick Radford is a reluctant werewolf who's been fighting the Beast within for nearly 500 years. He's never killed a human, but the Beast is gaining strength and Nick may not be able to ward off his inner demon much longer.
Kyla Yaeger is an elite were-hunter with a scarred past. Her life's mission is to slay the werewolves who slaughtered her parents. Her quest has brought her to Maine where she's been summoned to destroy the werewolf terrorizing the quaint little village of Heavensent. The last thing she needs is to get distracted by her mysterious--not to mention hunky--new neighbor Nick Radford.
By the time Kyla learns Nick is her target, she's already fallen for him, making her task of killing him that much harder. She is torn between her love for him and her duty to kill her sworn enemy. Nick fights his forbidden love for Kyla, knowing she is duty-bound to kill him. Kyla and Nick must join together to fight an even bigger threat--one that will destroy all humanity. Only by their combined powers can they destroy the evil and bring an end to a centuries old curse.
Ahh! It sounds
sooo
good! Next up: Some helpful links.
Buy it at Amazon.com:
Cursed Mates
Contact Cara:
carolyn@carolynmatkowsky.com
Cara's Website:
Cara Marsi - Author
RULES and GUIDELINES:
~Contest begins today (3/28) and
ENDS 4/7 at 11:59 PM.
~Enter using the form below, comments are nice but will not count as an entry.
~Three winners will be randomly chosen and announced on Friday, 4/8.
~One entry per person, all duplicates will be deleted.
Happy Reading!
~!~ Amanda~!~