****************CONTEST CLOSED, THANK YOU!**********************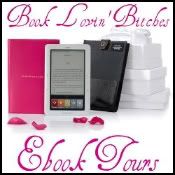 Welcome to stop number four on Naomi Clark's virtual tour! The author has generously offered THREE ecopies of her book "Night and Chaos" to giveaway! This book sounds great, and I know you guys will really enjoy it.
First up, about the book:
Ryan McCarthy fled Applied Paranormal Theory and Tactics, her father, and her lover six years ago, desperate to build life away from the weird science and supernatural experiments of her childhood. But everything she hoped to escape comes back with a vengeance when she's kidnapped and tortured by a possessed APTT employee out for revenge on the man responsible for his possession: Ryan's father.
Now, reunited with the lover she abandoned, Ryan is forced back into a world of danger and darkness she no longer understands, pursued by enemies with powers she can't fathom. But Ryan's not entirely powerless herself. She'll have to use every trick she knows - as well as the mystic gift she hates - to stay ahead of those enemies. And that will be easier said than done
.
About the author:
Naomi Clark lives in Cambridge and is a mild-mannered office worker by day, but a slightly crazed writer by night. She has a perfectly healthy obsession with giant sea creatures and a preference for vodka-based cocktails. When she's not writing, Naomi is probably either reading or watching 80s cartoon shows, and sometimes she manages to do all three at once.
She is the author of the acclaimed novel SILVER KISS, first in the Urban Wolf series from Queered Ficion, as well as the Shoregrave series, starting with AFTERLIFE, published by Damnation Books, and has just taken the plunge into indie writing with the novella NIGHT AND CHAOS.
So! I bet you're dying to know how to win, right? Well... I'll get to that after some super helpful links!
Buy it at Amazon:
Night and Chaos (The Deva Chronicles #1)
Find Naomi Clark on Goodreads:
Naomi Clark [Goodreads]
Naomi's Blog:
Livejournal
RULES:
~Contest ENDS Thursday, March 31st at 11:59 PM.
~Enter using the form below, comments are nice but will not count as an entry
~Three winners will be randomly chosen, and posted on the blog April 1st.
~One entry per person (duplicates will be deleted)
~You must be 13+ years old to enter.
Happy Reading!
~!~ Amanda ~!~