Welcome to part one of Savannah Kline's virtual tour! Today we have a review of "Beloved of the Fallen." Come back Tuesday for the giveaway!
You can find the author on Twitter:
@savannahkline
Also on Facebook!:
Savannah Kline
And check out her
website
.
Why
this book?: Reason number one - ANGELS! Reason number two - this review is part of Savannah Kline's BLB ebook tour!

Disclaimer: This book was given to me by the author in exchange for a review, as part of her virtual tour.

Type: Paranormal Romance, ANGELS (fallen or otherwise), Some historical scenes, Politics, Awesome hero names, Urban Fantasy

About the book: The heavenly angel Valentin has committed the unthinkable sin, defying the Almighty to brave the perils of human love. Now an unwilling minion of Lucifer, Valentin must masquerade as human man to seduce his newest victim, the beautiful Kira Castlemaine.
As the last survivor of an ages-old political dynasty, Kira Castlemaine holds the power to shape human events. With the "man" she knows as Valentin Ashford by her side, Kira unlocks the secrets of her destiny.
Soon, Kira finds herself caught between passion and duty, truth and deceit. But only love can help her decide whether she will use her power to save the world--or destroy it.

My Review: Whew, what a thrillride. This book wasn't what I was expecting - this is definitely a different take on fallen angels. Valentin fell, later than most of his brethren, and yet still joined with Lucifer's group. And it feels odd to say, but Lucifer really was an intriguing character, with his plots and schemes, and the way he dealt with the human race. And the ending threw me for a bit of a loop, it really didn't end like I thought it would. I read so many books where you know the outcome right from the beginning - not the how and why, maybe, but you know the basics. It's refreshing to not know for sure where and how things will go.
On the author's website, it mentions that Savannah Kline has been a freelance writer for years, but this is her first novel - well, what a great debut, for sure. "Beloved of the Fallen" was a wonderful read, definitely unique - something new and different for when books start to feel like more and more of the same old, same old. And I just want to say I'd like my own Valentin... with or without a broken wing.
Cover Loving: Yes. Definitely yes. I think this is an excellent, beautiful cover. Beautiful art and definitely a good choice for the story.
Recommendation: Fans of suspense, political intrigue, and the paranormal will want to check out "Beloved of the Fallen."
Final Rating: FOUR out of FIVE (4/5).
Have you read "Beloved of the Fallen" by Savannah Kline? Share your thoughts in the comments! Want to pick up a copy? Get it from Amazon.com - or wait until Tuesday and enter my contest for a chance to win one of two copies!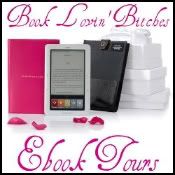 Happy Reading!
~!~ Amanda ~!~