Welcome to part two of Savannah Kline's stop at Novel Addiction, as part of her Book Lovin' Bitches ebook tour. My review of "Beloved of the Fallen" was part one, why don't you go
check it out?
For her second visit, Savannah has kindly offered up two ecopies of "Beloved of the Fallen" for a giveaway.
About the book:
The heavenly angel Valentin has committed the unthinkable sin, defying the Almighty to brave the perils of human love. Now an unwilling minion of Lucifer, Valentin must masquerade as human man to seduce his newest victim, the beautiful Kira Castlemaine.
As the last survivor of an ages-old political dynasty, Kira Castlemaine holds the power to shape human events. With the "man" she knows as Valentin Ashford by her side, Kira unlocks the secrets of her destiny.
Soon, Kira finds herself caught between passion and duty, truth and deceit. But only love can help her decide whether she will use her power to save the world--or destroy it.

Find the author!
Twitter:
@savannahkline
Facebook:
Savannah Kline
And make sure to visit
her website
.
Rules and Guidelines:
~ Contest begins today and ENDS Thursday 4/28 at 11:59 PM EST.
~ Enter using the form below, comments are lovely but do not count as an entry.
~ Two winners will be chosen randomly and announced on the blog on Friday, 4/29.
~ One entry per person, all duplicates will be deleted.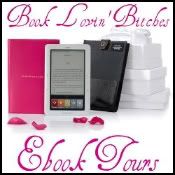 Happy Reading!
~!~ Amanda ~!~