*****************************GIVEAWAY CLOSED, thank you!*************************
Please welcome author Michelle Muto! Michelle is here as part of her Book Lovin' Bitches blog tour, and she's generously offered TWO copies of her novel "The Book of Lost Souls!"
About the book:
When teen witch Ivy MacTavish changes a lizard into her date for a Halloween dance, everything turns to chaos. And when no one is powerful enough to transform him back except Ivy, it sparks the rumor: Like father, like daughter. Ivy has heard it all before – that her father, who left when she was seven – was involved with the darkest of magic.
Making the rumors worse, someone uses an evil spell book to bring back two of history's most nefarious killers. Ivy's got a simple plan to set things right: find the real dark spell caster, steal the book, and reverse the spell. No problem! But she'll have to deal with something more dangerous than murderous spirits that want her and her friends dead: the school's resident bad boy and hotter-than-brimstone demon, Nick Marcelli. Nick's offering Ivy more than his help with recovering the missing book – he's offering her a way to ditch her scaly reputation as a lizard-lover. Demons are about as hard to handle as black magic, and as Ivy soon discovers, it's going to take more than a lot of luck and a little charm if she wants to survive long enough to clear her status as a dark witch, get a warm-blooded boyfriend, and have her former date back to eating meal worms before the week's end.

About the author: Writer of urban fantasy, the paranormal, and all things eerie and curious. Lover of scary books and funny movies, sports cars, chocolate, and changes of season. Owned by two incredible dogs and a MacBook. Author, wife, sister, and MS certified IT geek.
Michelle's
website.
Twitter:
@MichelleMuto
Contact Michelle
.
Giveaway RULES and GUIDELINES:
~ Leave a comment to enter.
~ You MUST include your email in your comment ( example: youremail AT site DOT com )
~ Contest ENDS 5/19 at 11:59 PM EST. Winners announced Friday morning, 5/20.
~ Open internationally.
~ You must be at least 13 years old to enter.
~ Novel Addiction is not responsible for any winnings lost in the mail or authors failing to deliver the prizes.
Thank you so much for visiting, Michelle! Make sure to follow Michelle as she continues her blog tour - you can find the schedule and links
here.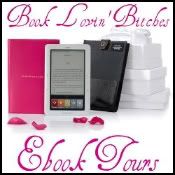 Happy Reading!
~!~ Amanda ~!~